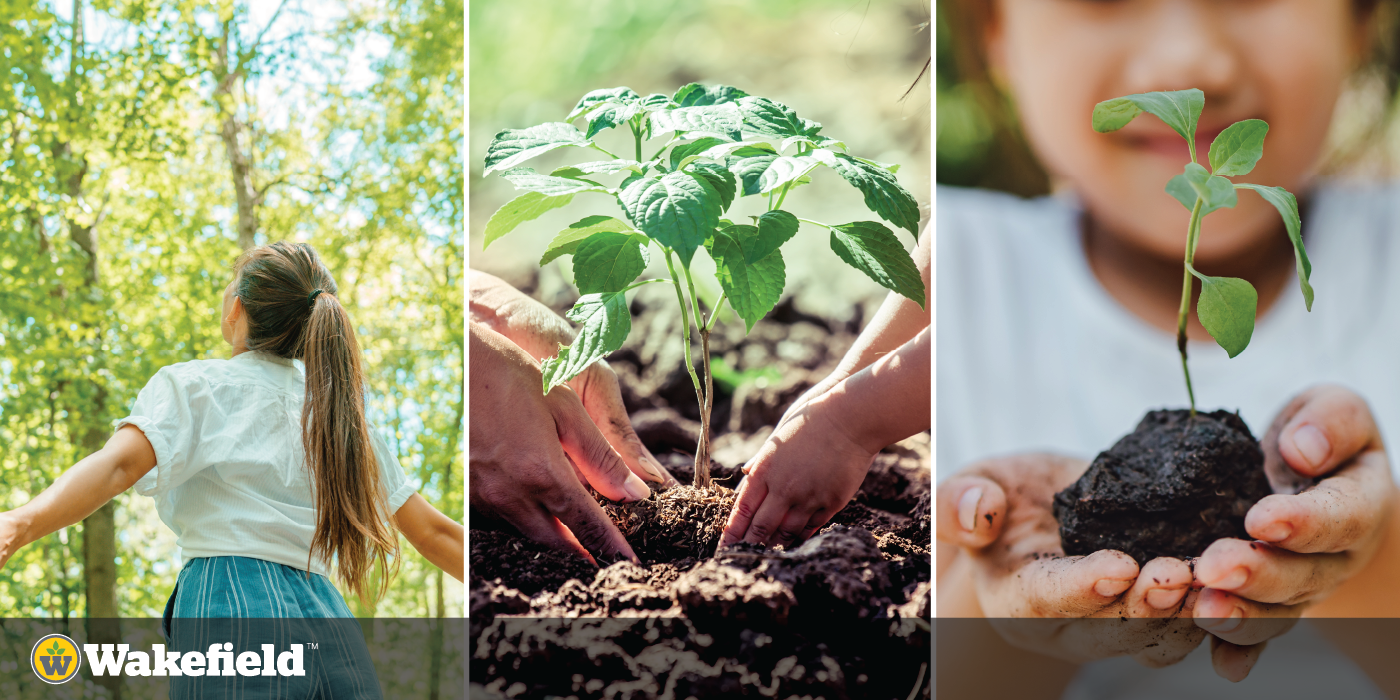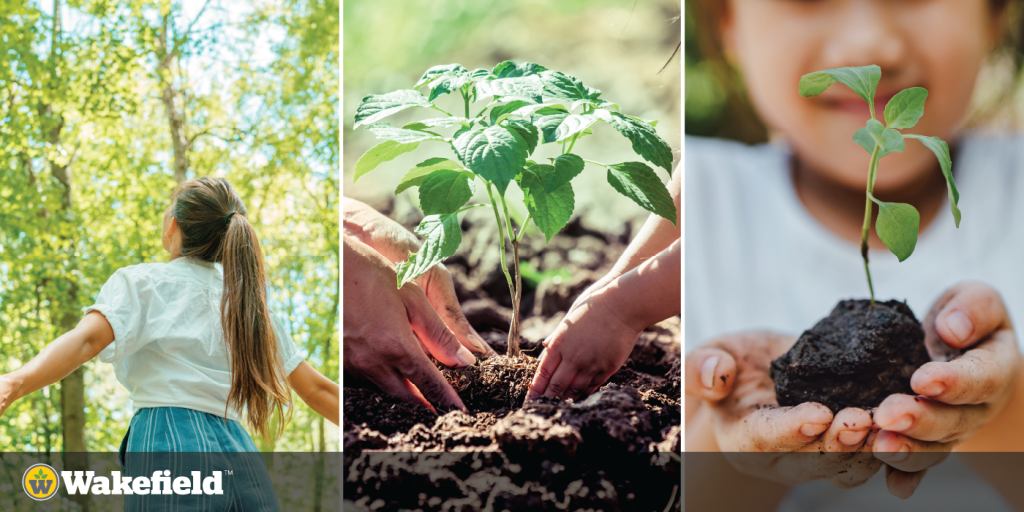 At Wakefield BioChar, we are dedicated to environmental, economic, and social sustainability.
Sustainability is getting lots of attention lately, but exactly what does it mean? The EPA defines it as creating and maintaining the "conditions under which humans and nature can exist in productive harmony to support present and future generations."
Others define sustainability as having three pillars – social, environmental, and economic. We're proud to say that biochar meets all these sustainability criteria.
Biochar: A Sustainable Innovation
Biochar is a sustainable solution due to its ability to sequester carbon that would otherwise make its way into the atmosphere. Normally, when wood or other forms of organic waste decompose, greenhouse gases are released. This doesn't happen when wood waste is converted into biochar, however.
That's because biochar is created by pyrolysis, the heating of organic biomass at high temperatures in an oxygen-free environment. During this process, the carbon in the biomass is immediately sequestered and is not allowed to escape into the atmosphere. The carbon stays "captured" in the biochar for decades if not centuries.
The more your business can convert its organic waste to biochar via pyrolysis, the smaller your carbon footprint will be, and the more carbon credits you can take advantage of.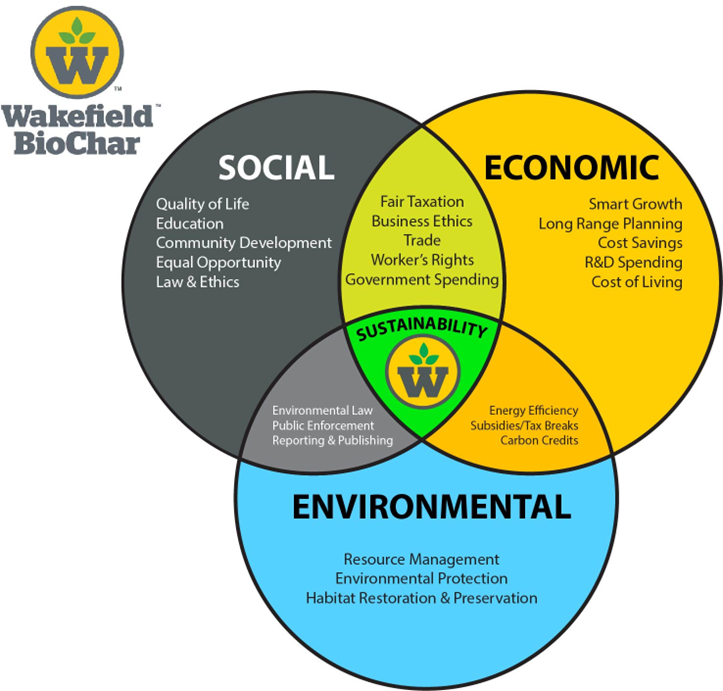 Biochar Characteristics and Advantages
Carbon sequestration – Biochar is a key tool in the battle against global warming. For every pound of biochar used in soil, two pounds of carbon dioxide is sequestered. Carbon dioxide in the atmosphere is linked to global warming, and is considered to be a major driver of climate change.
Soil Enhancement – Biochar is a premium soil amendment that enhances soil structure, improves water retention and drainage, and boosts fertility. It is especially beneficial for restoring degraded soil.
Pollutant adsorption – Water contamination from pollutants is a serious issue worldwide. Biochar can adsorb pollutants, including heavy metals, endocrine-disrupting chemicals, and microplastics, from waterways. The cation exchange capacity found within biochar's porous structure allows it to retain metals.
Energy creation – Pyrolysis also generates renewable energy in the form of biofuels.
How Biochar Boosts Overall Sustainability
Biochar can help meet environmental, social, and economic sustainability goals.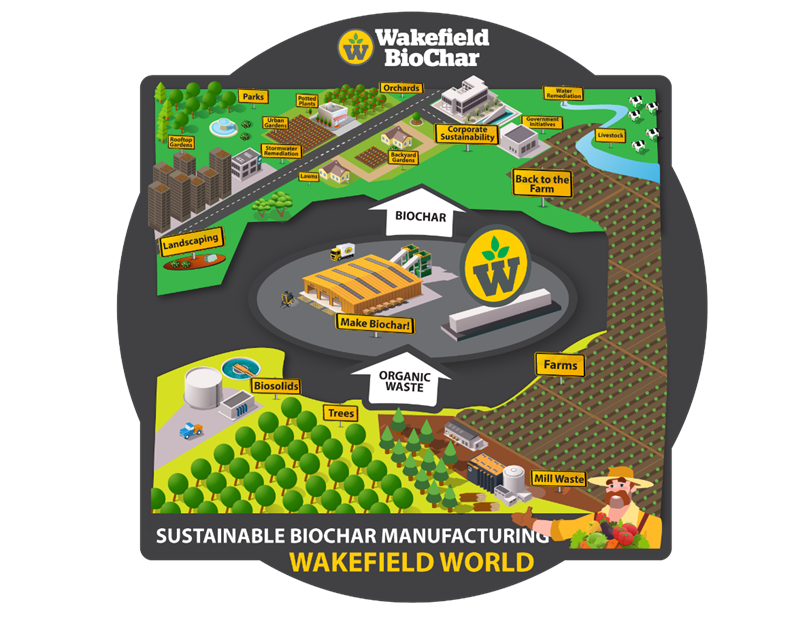 The Environmental Win
Carbon sequestration and reduction of greenhouse gasses is just one way that biochar helps the environment.
Additionally, biochar aids in restoring degraded soils to fertility. The way carbon is stored leads to soil increasing its nutrient and water-holding capacities, spurring plant growth. Farmers have less need for chemical fertilizers when using biochar. Its water retention properties mean crops need less frequent watering.
Once applied, biochar remains in the soil for centuries. Its effect on greenhouse gas emission reduction should continue for that timespan. Long after the people who mixed it into the soil are gone, biochar keeps on battling global warming for future generations.
The Economic Perspective
By unlocking value from organic byproducts, biochar allows companies to save considerable amounts of money. For instance, traditional wood waste disposal methods are costly and involve dumping the biomass in landfills. Converting this wood waste into environmentally friendly biochar cuts expenses and boosts your bottom line.
In recent years, workplace sustainability has become an increasingly vital part of corporate culture and the national conversation. Such sustainability, based on effectively using natural resources and minimizing negative impacts on the planet, helps companies increase brand value and recruit top talent.
In addition, Wakefield BioChar is a leading supplier of carbon credits via its management of biochar from wood wastes. These financial instruments represent the removal or reduction of atmospheric greenhouse gas emissions. Both individuals and corporations can benefit from the use of these credits.
Social Benefits
The use of biochar enhances agricultural practices and livelihoods. Not only do farmers benefit from higher crop yields when using biochar, thus earning more income, but they can effectively rid themselves of agricultural waste by turning it into biochar. This soil amendment provides farmers with healthier, higher-yielding crops with less intensive work.
On a larger scale, more food grown in soil without chemicals means that consumers are eating healthier meals. Food security is enhanced.
In perhaps the most obvious example of its social benefits, biochar can create jobs while providing environmental education.
How Biochar and Beneficial Reuse Align With Sustainability Goals
Beneficial reuse refers to the process of turning would-be waste into a valuable commodity. Repurposing biomass waste to create biochar transforms that waste into wealth. Such waste products are turned into useful products and thus align with sustainability goals.