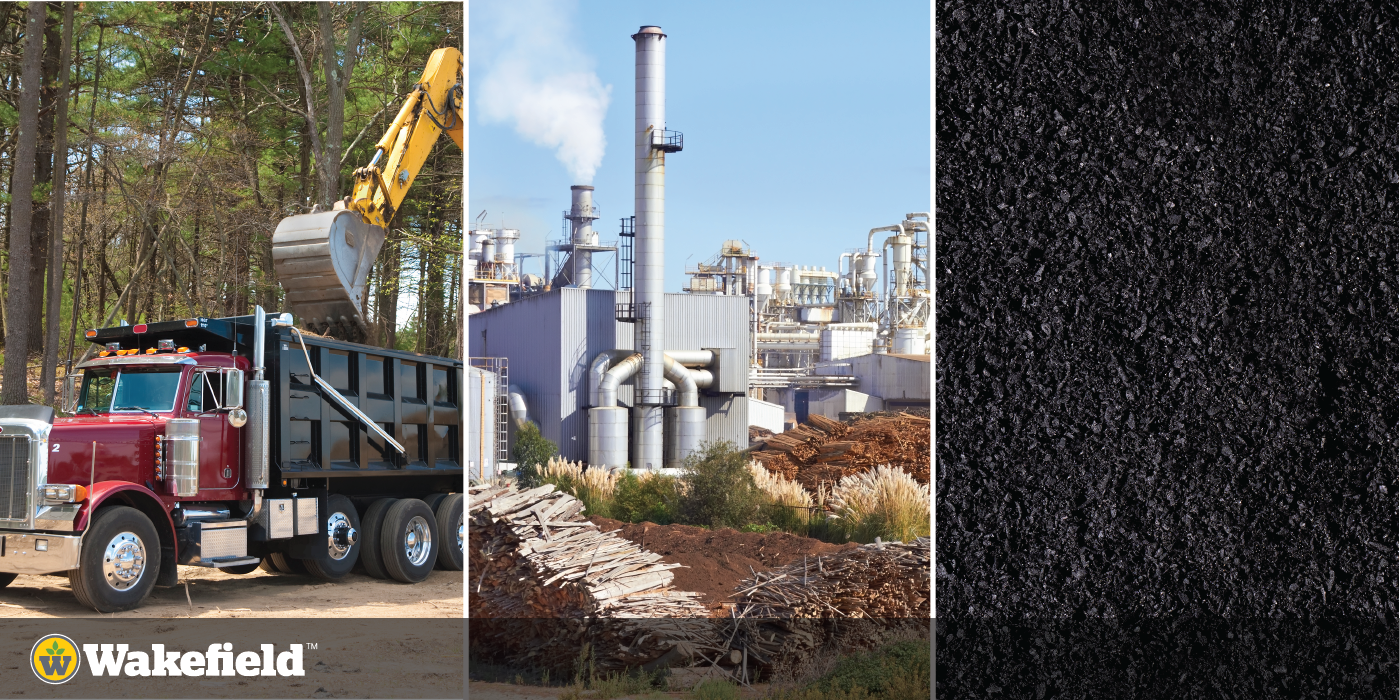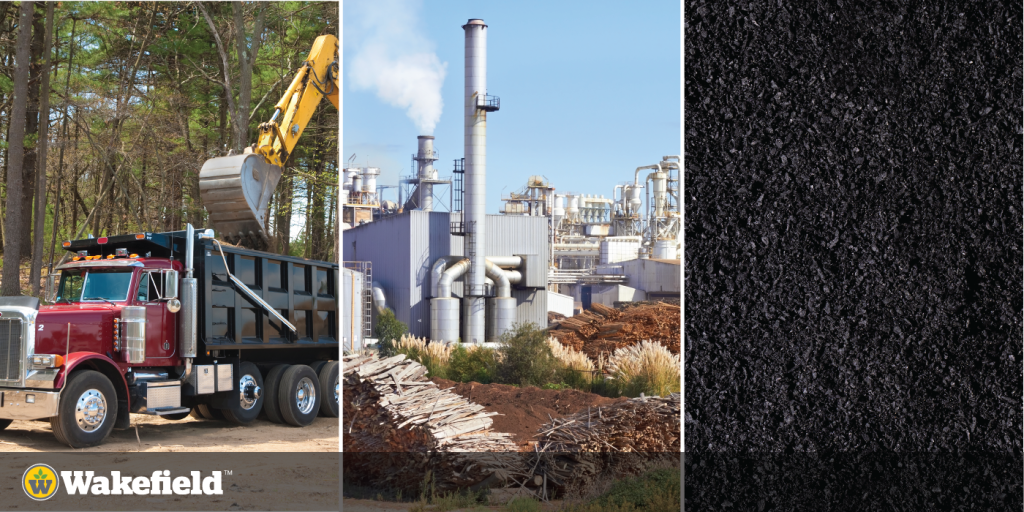 What is beneficial reuse?
In an effort to create a healthier planet, companies can reuse byproducts or waste materials as a fuel or a raw material for another product. The Environmental Protection Agency (EPA) calls this process "beneficial reuse — turning would-be waste into a valuable commodity." The benefits of beneficial reuse include a healthier planet and a stronger economy, and increased profitability for businesses.
Wakefield BioChar is your beneficial reuse partner for biomass and other mill byproducts. Our goal is to help large mills achieve and surpass sustainability goals while reducing their operating costs. Our staff has decades of experience managing biomass waste from paper mills. We integrate into mill operations to improve the mill's profitability and eliminate environmental concerns from waste material.
Wakefield offers services in three key areas of mill operations:
Inside The Gate
Management and off-take agreements for the beneficial reuse of wood ash, lime mud and wood-fiber sludge
Zero Landfill Program
The use of pyrolysis/gasification to reduce and eliminate on-site environmental landfill for all biomass and plastics.
Generation of renewable energy for direct integration into mill operations.
Conversion of mill wastes to biochar for land applications and other revenue generating products.
Mill Land & Road Maintenance
Industrial Landscaping including maintenance of fields and roads.
Maintain ponds and piping in support of mill operations.
Why is beneficial reuse important?
The beneficial reuse of waste materials has rapidly become a high priority to large manufacturers. The concept of waste disposal has evolved and mills are more and more responsible for the complete management of materials used in manufacturing. The potential for environmental contamination from biomass waste is no longer overlooked.
Wakefield offers innovative beneficial reuse methods that truly partner with large mills. The biomass waste material is re-purposed for use in other industries through our Soil Health and Advanced Materials divisions.
How is beneficial reuse incorporated into Wakefield BioChar soil health products?
Raw materials from mill waste production are repurposed and recycled for soil conditioners that Wakefield BioChar distributes through its Soil Health division. Customers from backyard gardeners to soil suppliers and farms benefit from these organic, beneficial soil inputs. This is a critical step in the circular economy. And Wakefield is proud to do its part to help business and consumers make better soil for a better world.