Recently, the people of Minneapolis have taken it upon themselves to start improving the environment with biochar. The city was looking for a way to address many different urban challenges it was facing. Some of these challenges include improving health in minority communities, improving storm damage in the urban canopy, and decreasing disparity in access to locally grown foods. Minneapolis's proposal was to purchase biochar as part of its environmental initiative. From research, they knew biochar is a powerful soil amendment so they wanted to test it for themselves.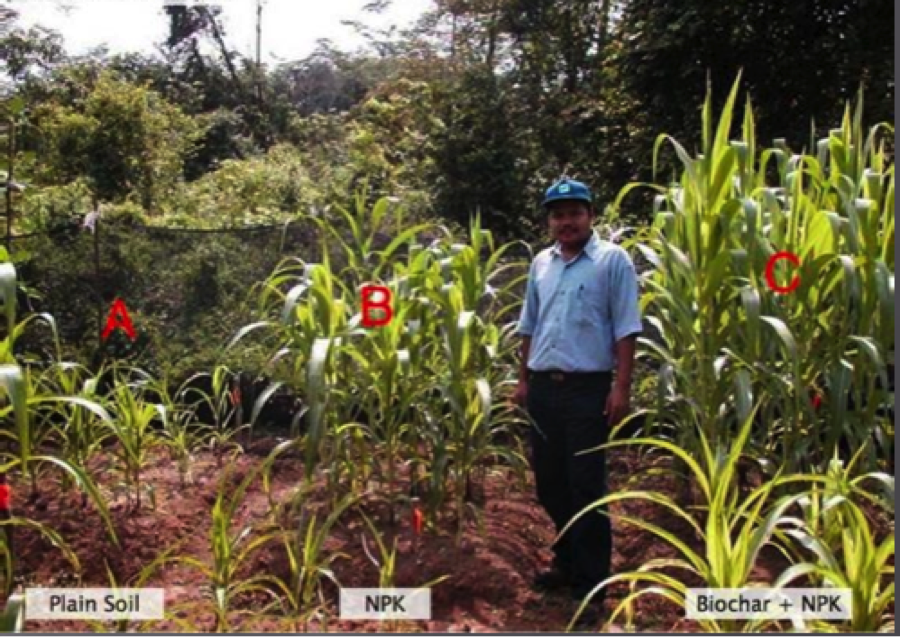 After the proposal, the city moved forward with its plans. They established demonstration plots where one plot had no treatment, one plot had compost, and the last had compost and biochar. These plots were on the Mdewakanton Sioux land and in the Minneapolis urban core. After results were measured, it was clear which plot was the winner (see left). There is really no denying the incredible powers of biochar in the soil.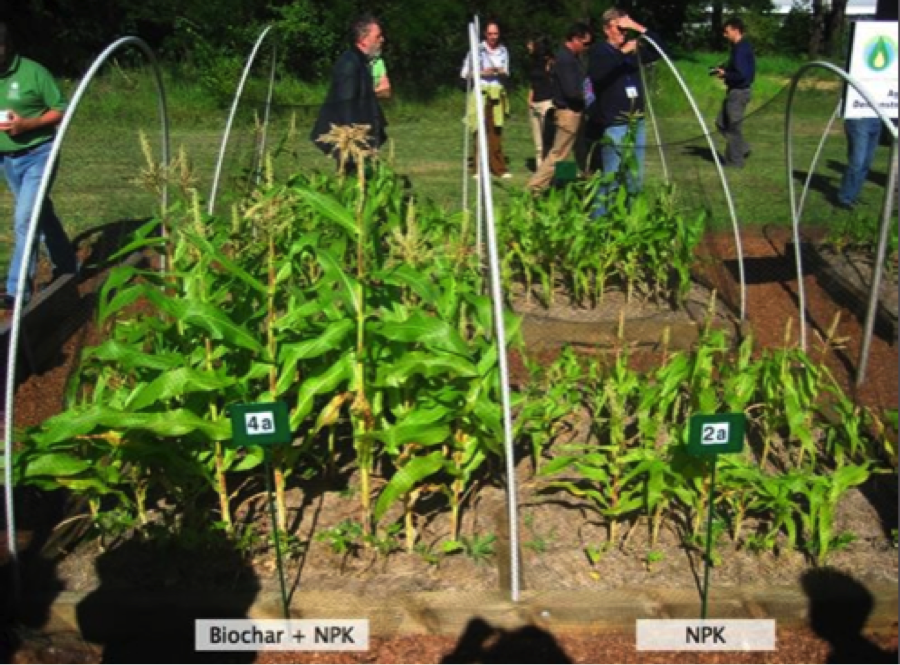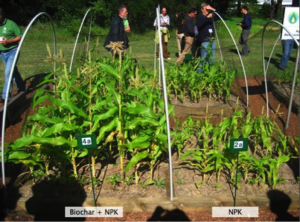 The City of Minneapolis has taken its use of biochar further by setting up five demonstration gardens to show the benefits of biochar in agricultural throughout the city. Each of the five gardens has a unique area of interest but all are setup to see how biochar can support a more productive crop.
To learn more about the five demonstration gardens visit Minneapolis.gov.
For more on the coordination with the Sioux Community gardens download this pdf report.