With all of the great intentions and positive impact that biochar can have in our world it will be very difficult to see it become a commonly used product unless it also has a positive financial impact in business. There is an increase in awareness and use of biochar in landscaping over the past couple of years. The results are showing that biochar can actually help improve a landscape business brand value and make a positive impact on the bottom line. Specifically, using biochar in a mix with compost can create both short term and long term benefits.
In a recent presentation to the ILCA members Wakefield Biochar outlined a few of the ways that biochar can improve brand value.
Makes Your Brand Stronger
How does it grow your business?
Competitive advantage
Reach a different customer base
The Case for Compost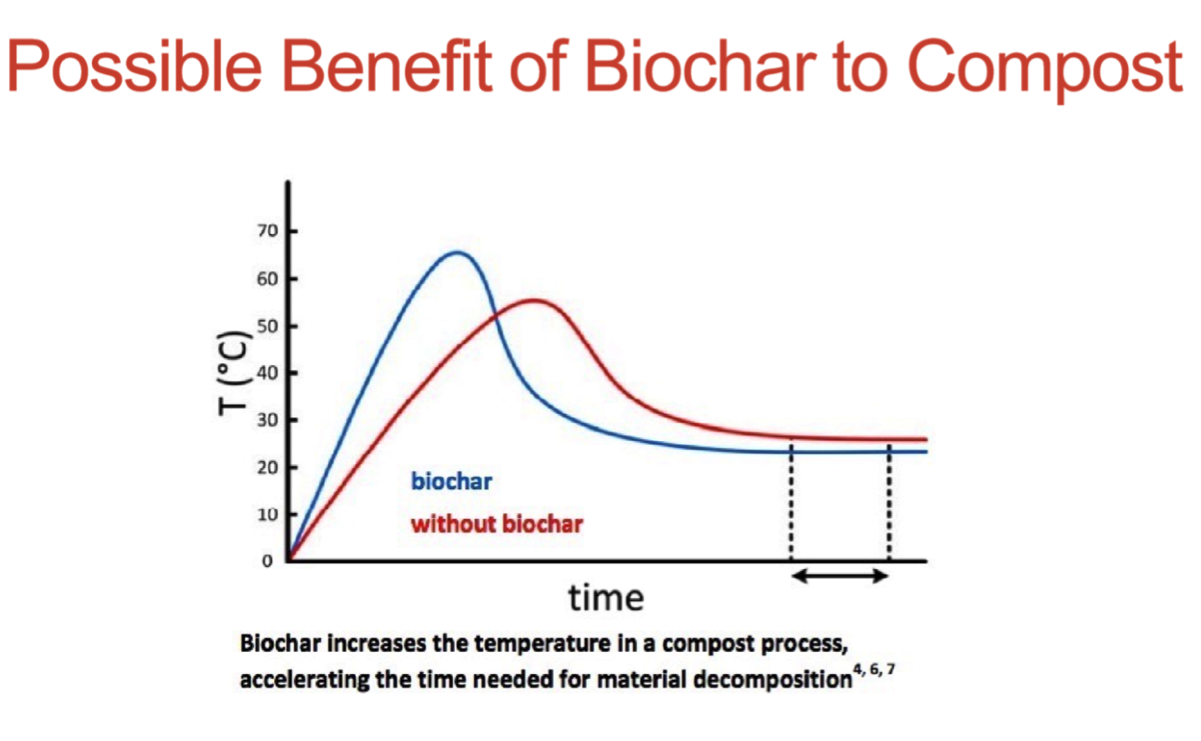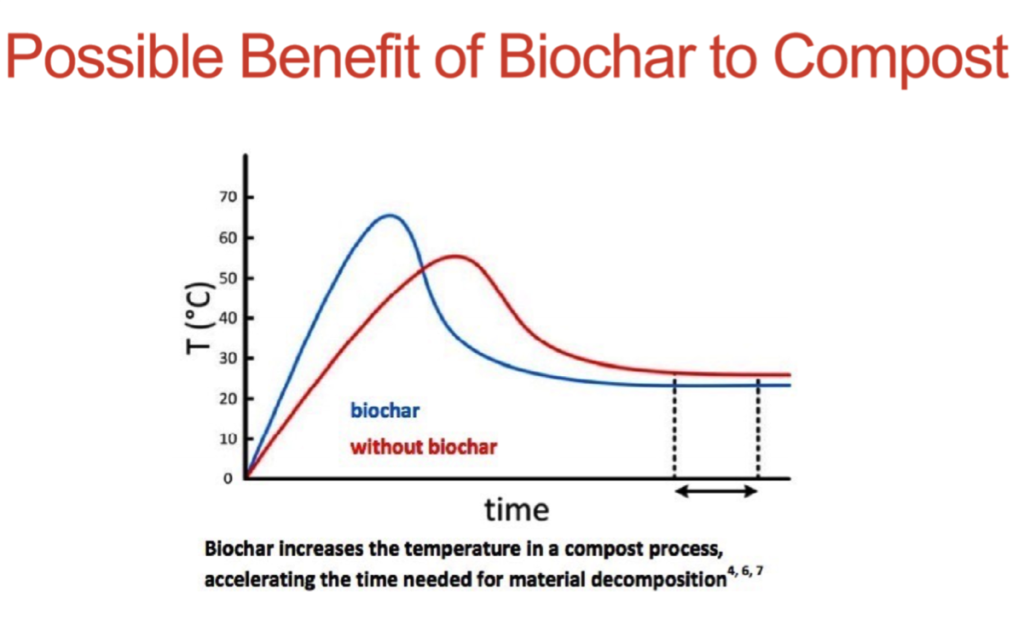 Bring to market 20% sooner
Preserve nutrients for longer self-life
Increase organic carbon
Decrease weight
Provide aeration
Replaces the need for peat and vermiculite
Provides a clean dark color
Balances the pH
Business Drivers
Certifications

Application of Biochar Mixtures in Landscaping
Compost
Range from 3 to 50% by volume biochar/compost
How is it to be mixed with the soil?
Final concentration with the soil is sufficient for plant growth.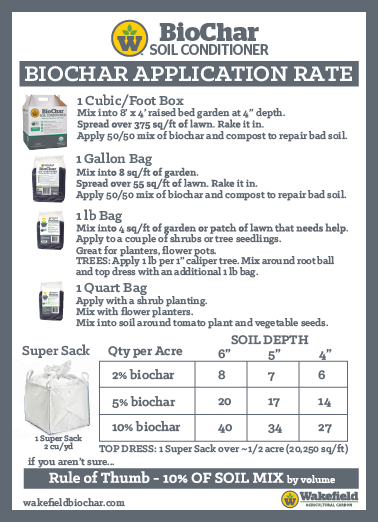 Top Soil
Range from 3 to 50% by volume biochar/soil
What type of soil?
What is the purpose?
Remediation
Plant Growth
Rule of Thumb – 10%
Biochar for Horticultural Rooting Media – Improvement (Biochar with Peat)
Biochar reduced shrinkage of peat acting as a stable skeleton.
Dissolved organic carbon (DOC) from peat was captured onto biochar.
This loading of digestible DOC onto biochar will support microorganisms.
Increase growth of plants.
Wood-based biochar can replace at least 20% to 50% v/v of peat.
How To Apply Biochar
Mixes
Compost
Fertilizer
Hydroseed
Use with liquid solutions
Minimum 4% mix in water without emulsifiers
Utilize powders and granules based on application technique
New Lawns with sod or seed
Remove existing grass
Determine amount of biochar: 10% biochar, 5 inches deep
Mix biochar with soil a few days prior to applying seed or sod (if possible)
Apply seed or sod
Water
Biochar Only
Top Dress
Turnover Soil

Apply on top and rake
Tiller
Compost Spreader
Best when aeration is needed.