Wakefield Biochar was recently featured by the ILCA, Illinois Landscape Contractors Association, with a spotlight in their The Landscape Contractor magazine. We are incredibly grateful!
This is the article written by Meta Levin.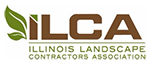 Marrero for many reasons, but particularly because they thought it would be a good fit for their father, who was getting ready to retire from his job as an engineering professor at the University of Missouri.
In 2014 they began Wakefield Agricultural Carbon LLC dba Wakefield Biochar.
As a professor, Thomas R. Marrero, focused on green engineering, particularly the coal log pipeline. He was active and passionate about what he did, teaching Boy Scouts and
becoming a master gardener, among other things. His sons could not imagine him retiring to an easy chair. He did not get that chance; Professor Marrero died from an aggressive form of cancer soon after retiring in February 2015.
He was, however, able to work in the business for a short time and his sons, by this time interested in biochar, combined their expertise to forge ahead. Tom Marrero, holds a PhD in chemistry and had researched biochar while working on his doctorate. His brother, Tony Marrero, holds a Bachelor of Arts in marketing. "We're doing this in our father's spirit," says Tom Marrero.
Marrero's father-in-law is a farmer, who provides not only consulting, but further inspiration to the brothers. Biochar is a carbon based product, produced from plant matter, that is added to the soil with the intent of improving soil health and removing carbon dioxide from the atmosphere. Wakefield's product is a soil conditioner, designed to improve its water holding capacity, soil aeration and preventing nutrient bleaching, as well as to contribute to the reduction of greenhouse gasses by returning carbon to the soil.
Popular with those interested in sustainable practices, it also is used in research. "It is an environmentally positive product." says Marrero.
It's also a light weight product -half the weight of dirt, says Marrero, which works well with the now popular rooftop gardens. These need to minimize the weight of anything used on the roof. Landscape contractors doing remediation have approached Wakefield, in particular for filtering storm water from roof­tops. "They need to get cleaner water going through their sys­tems," say Marrero. "They are dealing with metals and other pollutants, and thinking about how to handle them."
The biochar also is popular with smaller restaurants that are growing their own produce, as well as distilleries that are cultivating their own ingredients.
It's all part of the trend towards urban farming. "They are looking at biochar as a soil conditioner," says Marrero. "They are trying to keep metals from getting into plants. It's cool to see it happening."
Wakefield keeps itself lean. There are only five employees -located in Nashville, Chicago and Columbia, MO -most of whom do sales. The company is, however, looking to bring in a landscape architect to work with customers. "We feel confi­dent that we will grow in the landscape sector," says Marrero. While it sells its own product, the company partners with
manufacturers to make it to their specifications.
Marc Stone is based in Nashville. He has been with Wakefield for a year and has a strong sales, computer and business background. "He's a positive person and brings another perspective into the company," says Marrero.
Kim Marrero, Tom's wife, is the new chief financial officer. With a CPA from the University of Missouri and a history working for Price-Waterhouse in St. Louis, she also holds a Master's degree in education and taught business at the high school level. The couple has four children, ranging in age from 12 to four.
The biochar market is still developing, but Marrero sees it as an important part of the sustainability movement. In fact, Wakefield joined ILCA at the suggestion of Tom Lupfer, now ILCA 's secretary-treasurer, but formerly its Sustainability Committee chair.
Marrero jumped at the chance to join ILCA. "We felt that the landscape industry was underserved," he says. In talking with some members, he realized that only a few knew about biochar.
He sees biochar as one more step in the attempt to heal the environment. "We're hoping to find ways to mitigate what we are doing to the world," he says. " I'm trying to do my part. If everybody does theirs, it just might become possible."