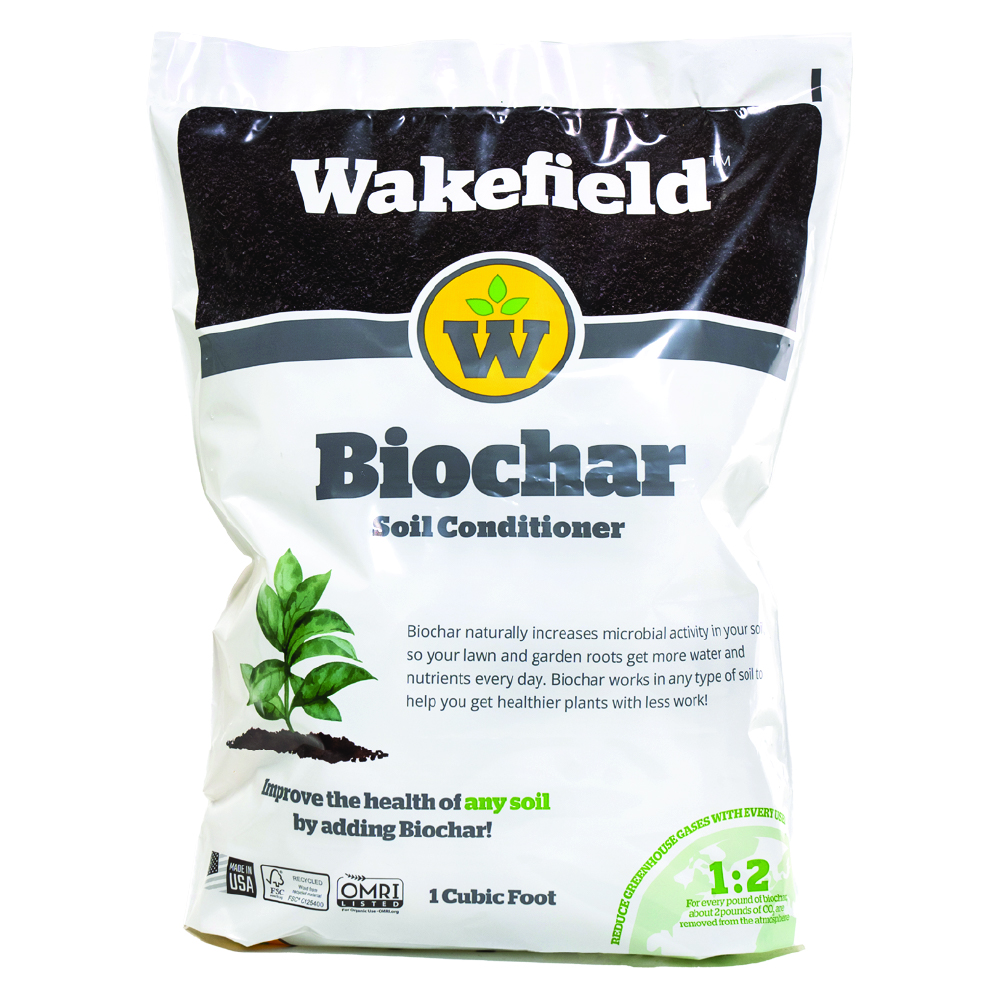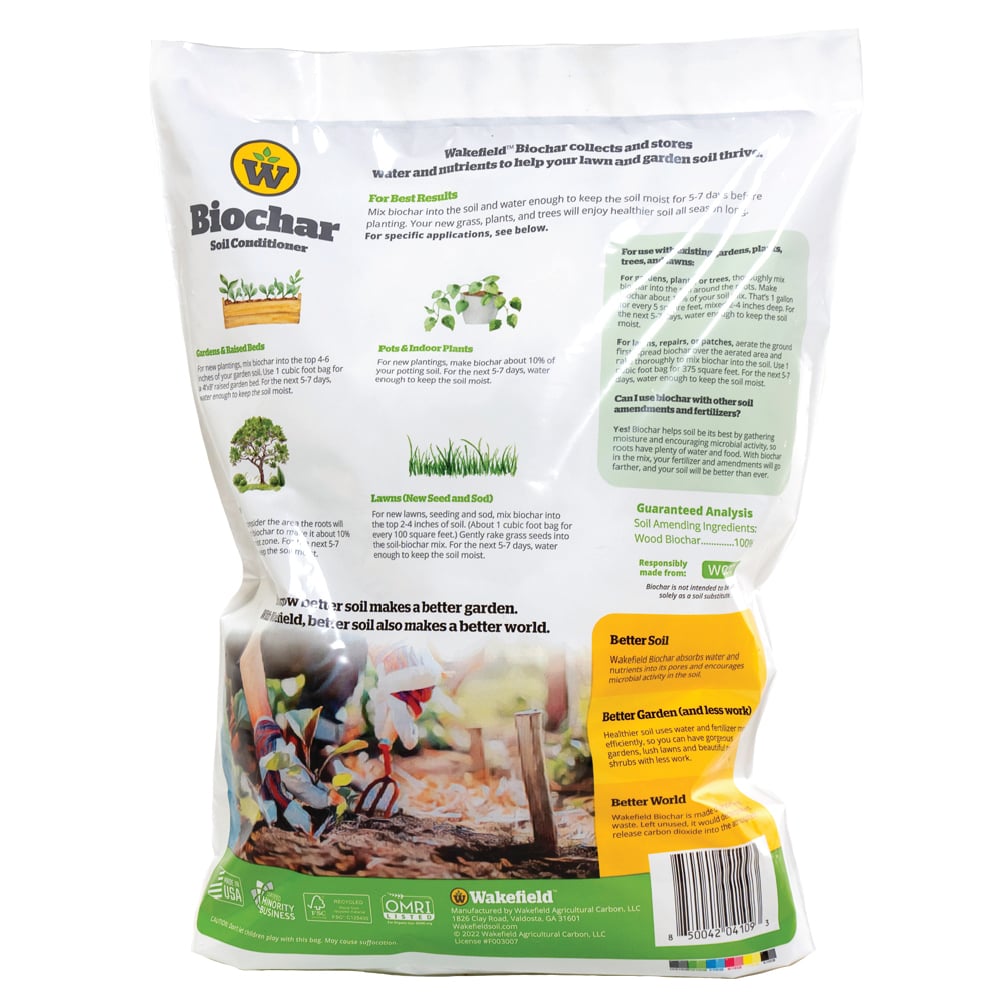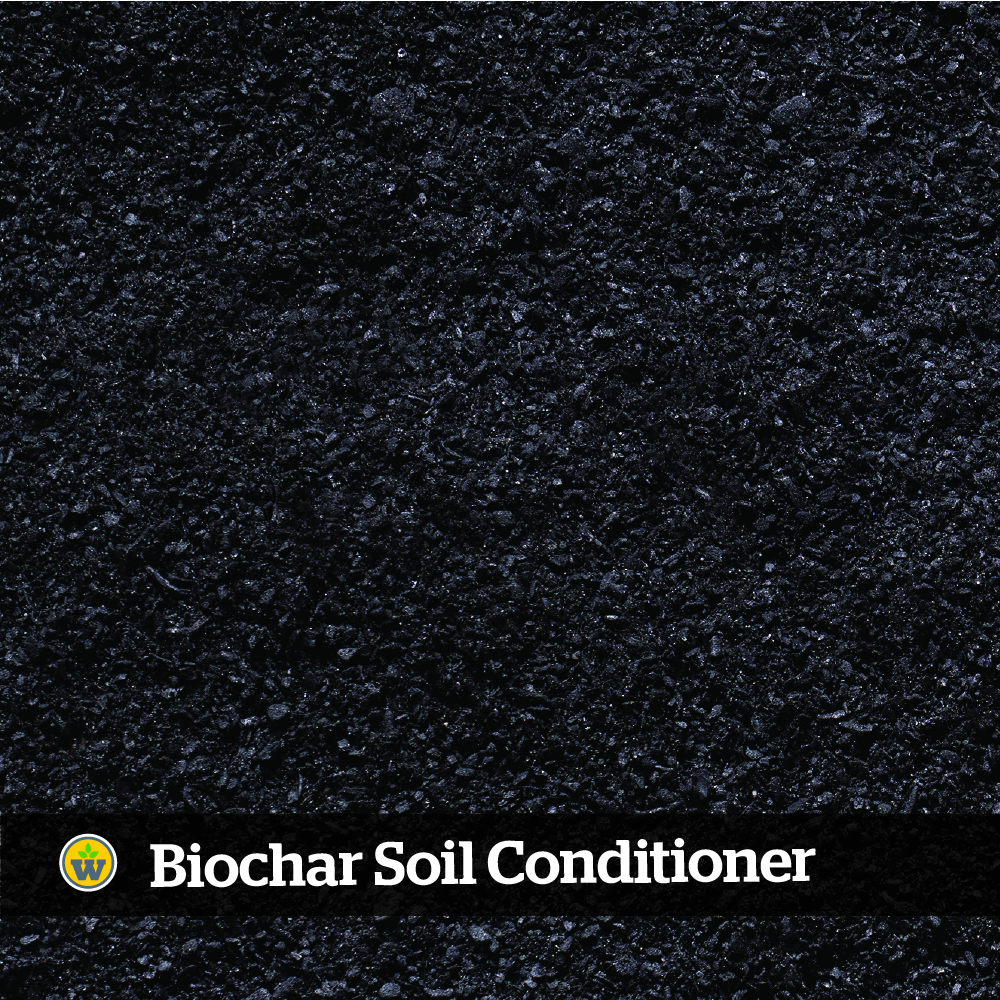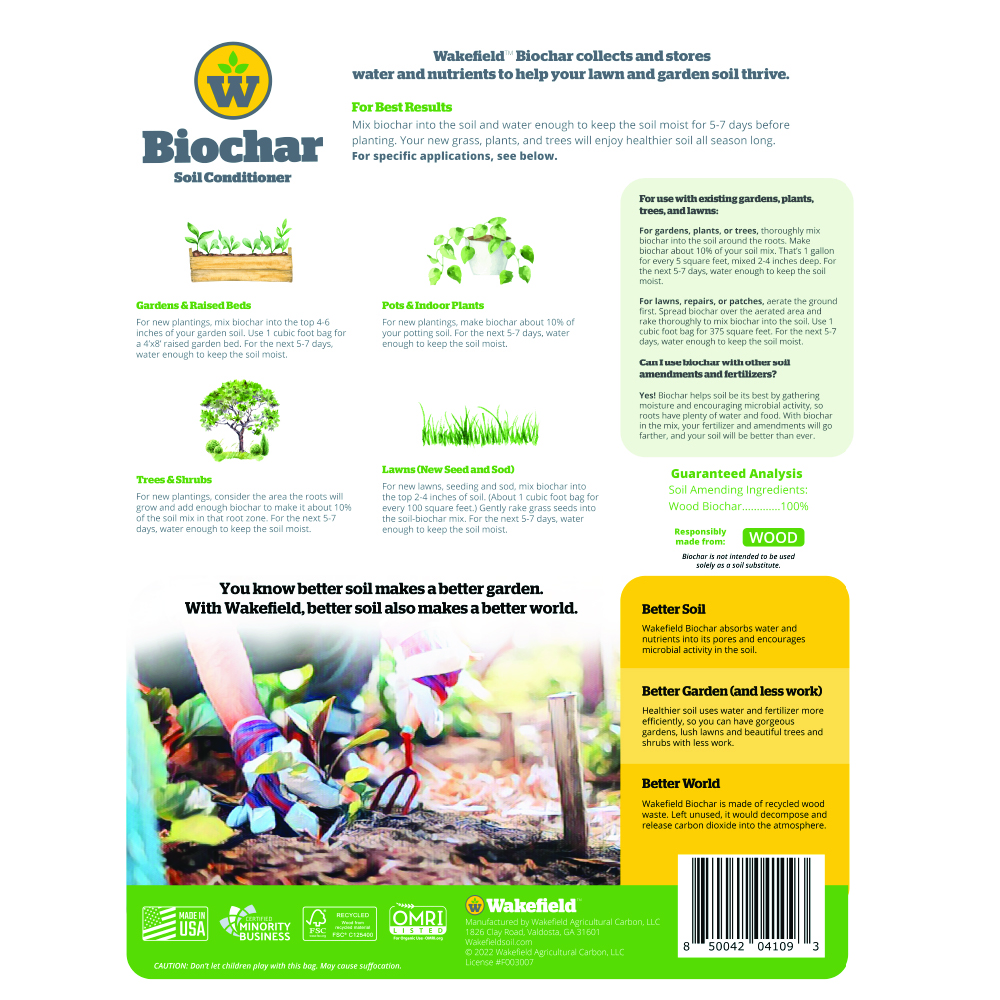 Wakefield Biochar Back Flat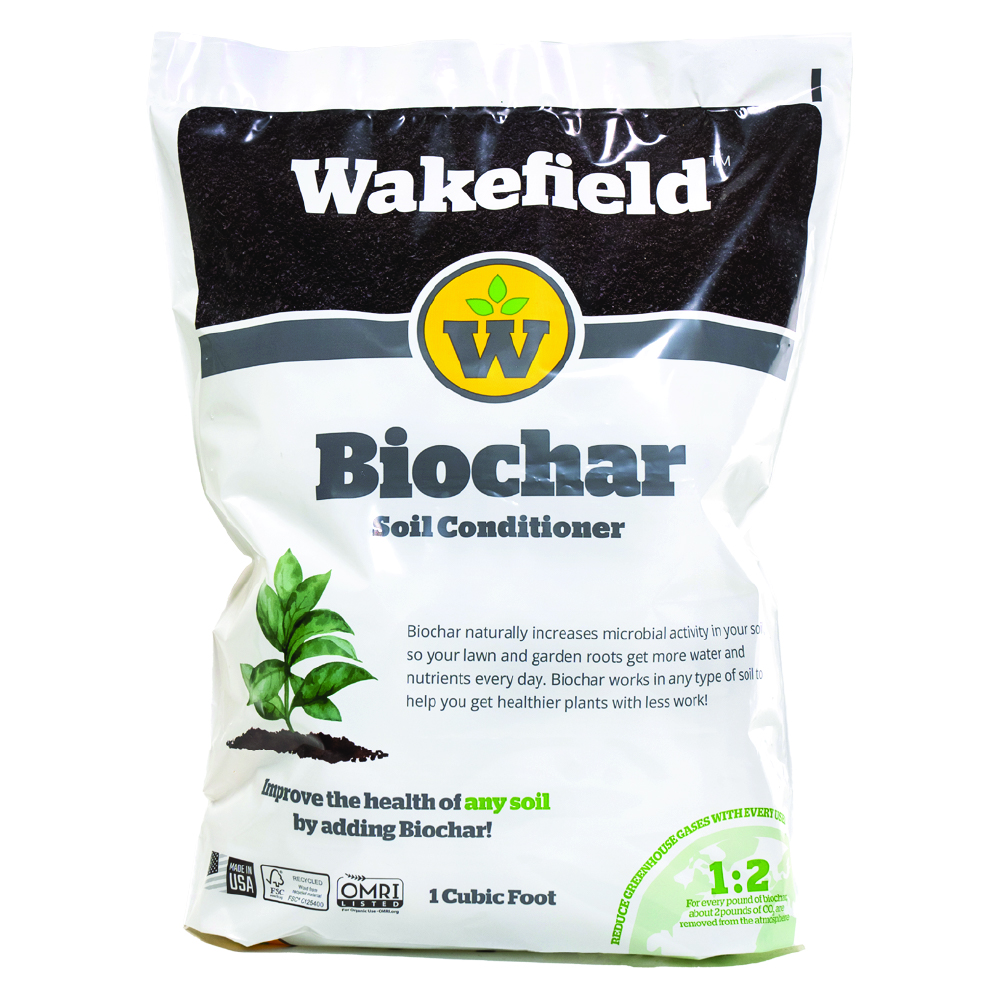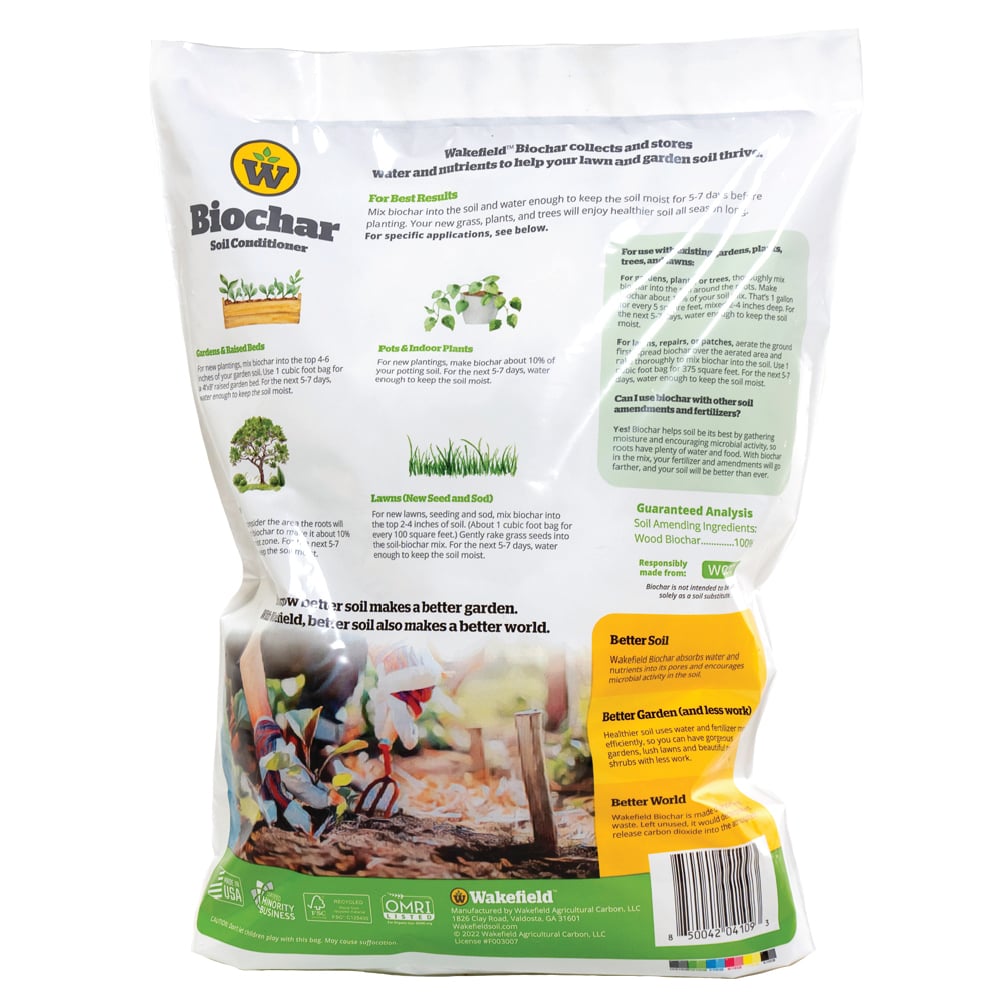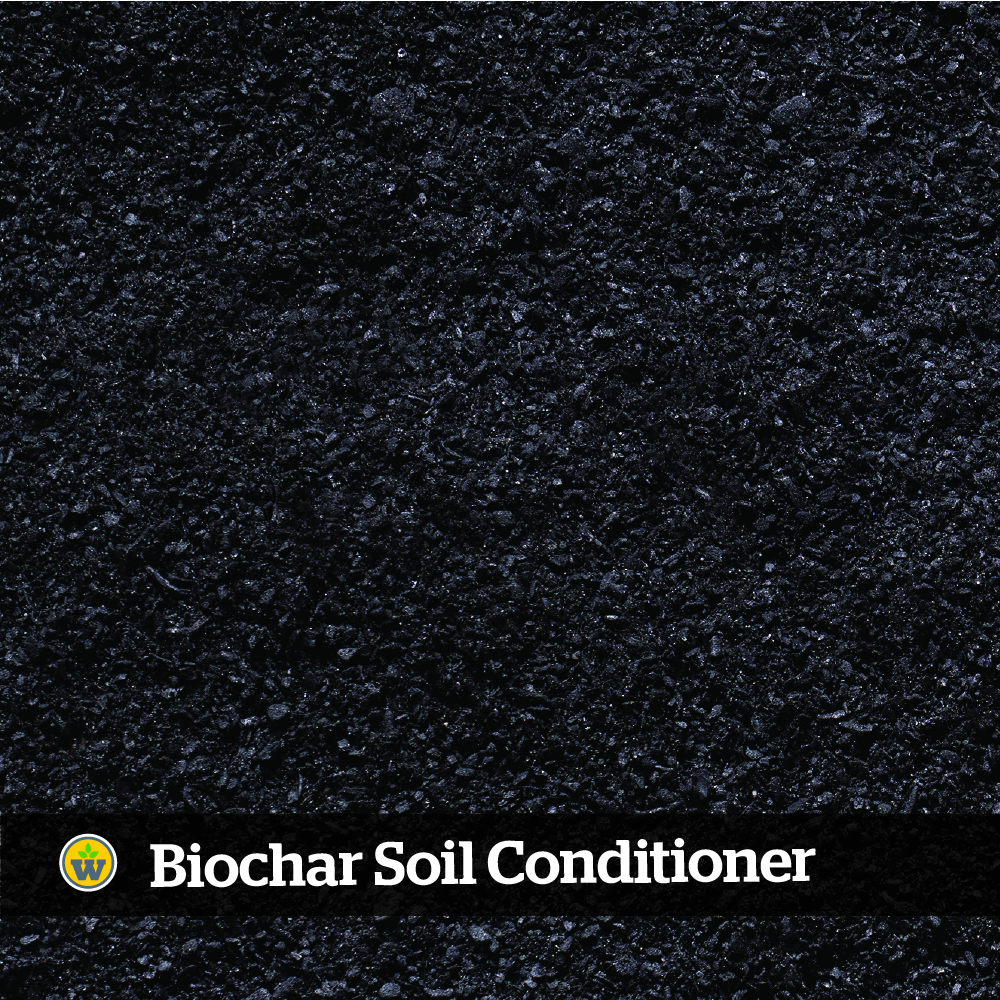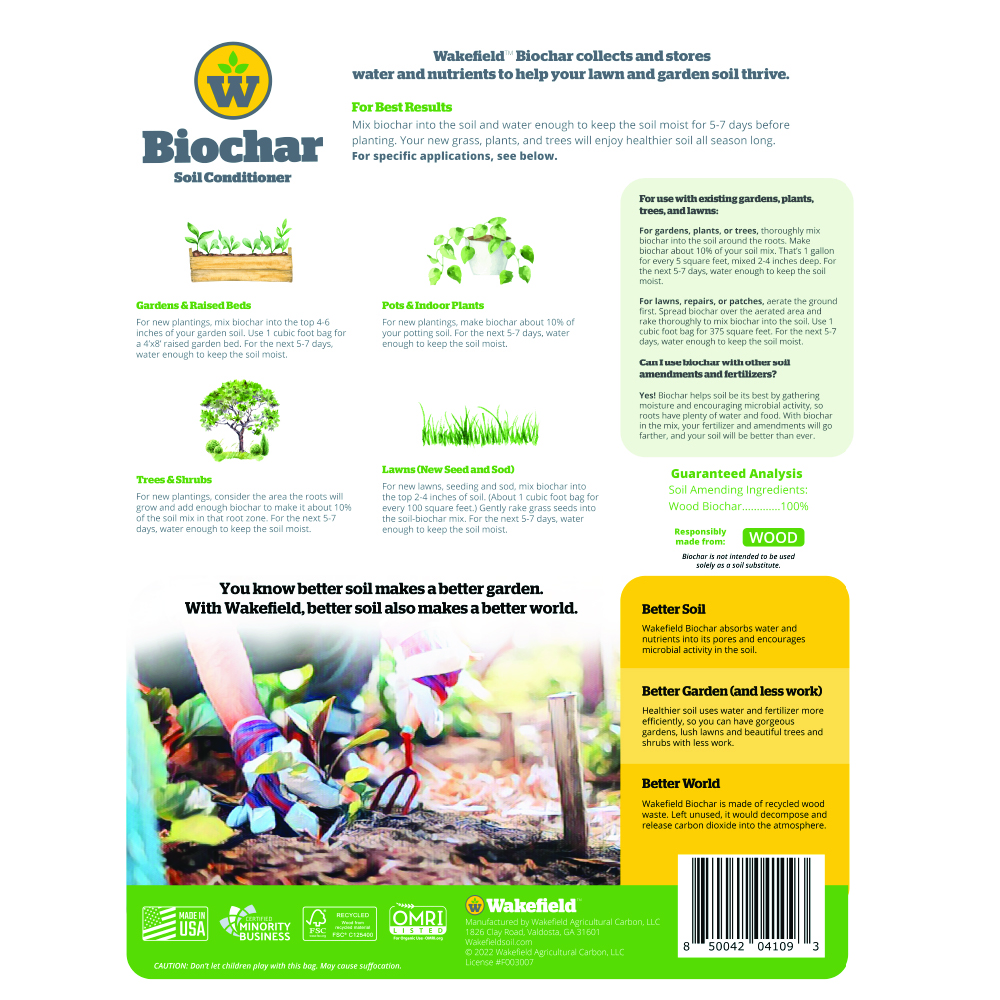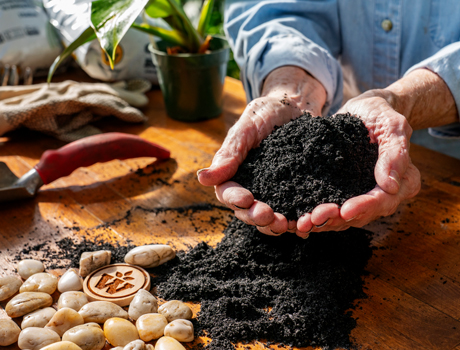 Wakefield Biochar — organic soil conditioner for outdoor and indoor plants, gardens and lawns.
A better garden starts with better soil. Biochar improves the health of any soil, so you can have beautiful plants and a bountiful garden…with less work! Available in cubic foot, gallon, and 1.5 quart bags.
Ingredients: 100% responsibly made from wood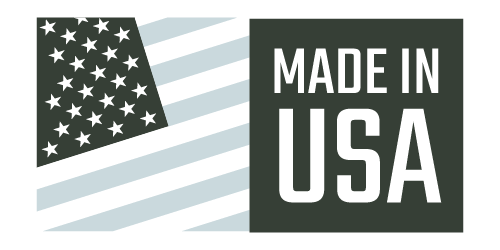 ---
HEALTHIER SOIL — Increases microbial activity and helps get the right balance of water and nutrients to roots
PERFECT FOR ANY TYPE OF PLANT – Use indoor and outdoor, raised garden beds, trees, shrubs, lawn, golf course — anything that grows!
USE LESS WATER — Helps soil retain moisture and deliver water to plant roots more efficiently so you can use less water and reduce the work of watering. Great for use in areas prone to erosion and to improve drought resistance.
REDUCE FERTILIZER LOSS – Optimize the nutrients and fertilizer that you add to your soil. Biochar keeps those beneficial nutrients close by reducing washout or evaporation.
OMRI-LISTED, MADE IN USA — Certified for use in organic gardens and farms with biochar made in the USA.
FSC-CERTIFIED, FORESTRUST — Tracked and visible supply chain to verify wood fiber origins. Made of virgin wood scraps from FSC-Certified forests.
ADD TO YOUR CURRENT ROUTINE — If you use fertilizer or other products, biochar will help reduce washaway, so other additives work better with less
REDUCES GREENHOUSE GAS EMISSIONS — Biochar prevents carbon dioxide, methane and other harmful gases from entering our atmosphere. Every 1 pound of biochar eliminates 2 pounds of carbon dioxide, helping to slow climate change.
ADDITIONAL ENVIRONMENTAL BENEFITS — Returns carbon to the earth to enhance soil quality for generations; Prevents metals and toxins from leaching into your garden; Even the process of manufacturing biochar is carbon-negative.
PLANT-BASED and VEGAN
ODORLESS
---
Usage Instructions
For Best Results
Mix biochar into the soil and water enough to keep the soil moist for 5-7 days before planting. Your new grass, plants, and trees will enjoy healthier soil all season long. For specific applications, see below.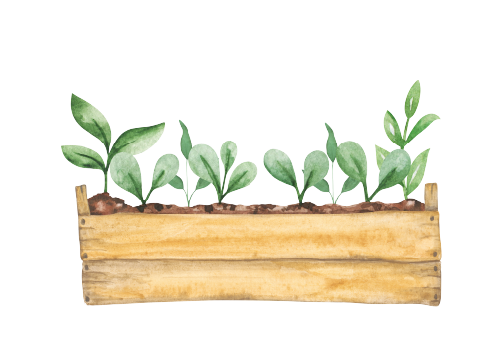 For Gardens & Raised Beds
For new plantings, mix biochar into the top 4-6 inches of your garden soil. Use 1 cubic foot bag for a 4'x8' raised garden bed. For the next 5-7 days, water enough to keep the soil moist.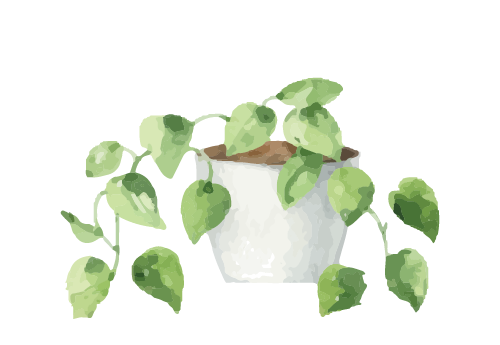 Pots & Indoor Plants
For new plantings, make biochar about 10% of your potting soil. For the next 5-7 days, water enough to keep the soil moist.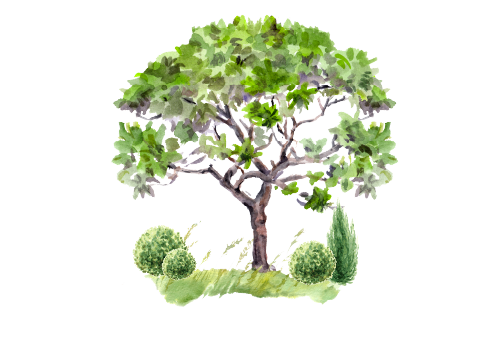 Trees & Shrubs
For new plantings, consider the area the roots will grow and add enough biochar to make it about 10% of the soil mix in that root zone. For the next 5-7 days, water enough to keep the soil moist.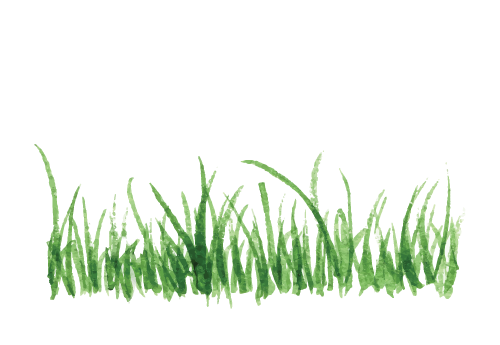 Lawns (New Seed & Sod)
For new lawns, seeding and sod, mix biochar into the top 2-4 inches of soil. (About 1 cubic foot bag for every 100 square feet.) Gently rake grass seeds into the soil-biochar mix. For the next 5-7 days, water enough to keep the soil moist.
For lawn repairs or patches:
Aerate the ground first. Spread biochar over the aerated area and rake thoroughly to mix biochar into the soil. Use 1 cubic foot bag for 375 square feet. For the next 5-7 days, water enough to keep the soil moist, then water as appropriate for your area.
Wakefield Calculator Biochar

---
Recommended Bags
0.00
1.5 Quarts
Gallon
Cubic Foot
With
biochar,
you'll make a
healthier planet,
too.
For every
1 pound of biochar,
about
2 pounds of C02
are removed from the atmosphere.