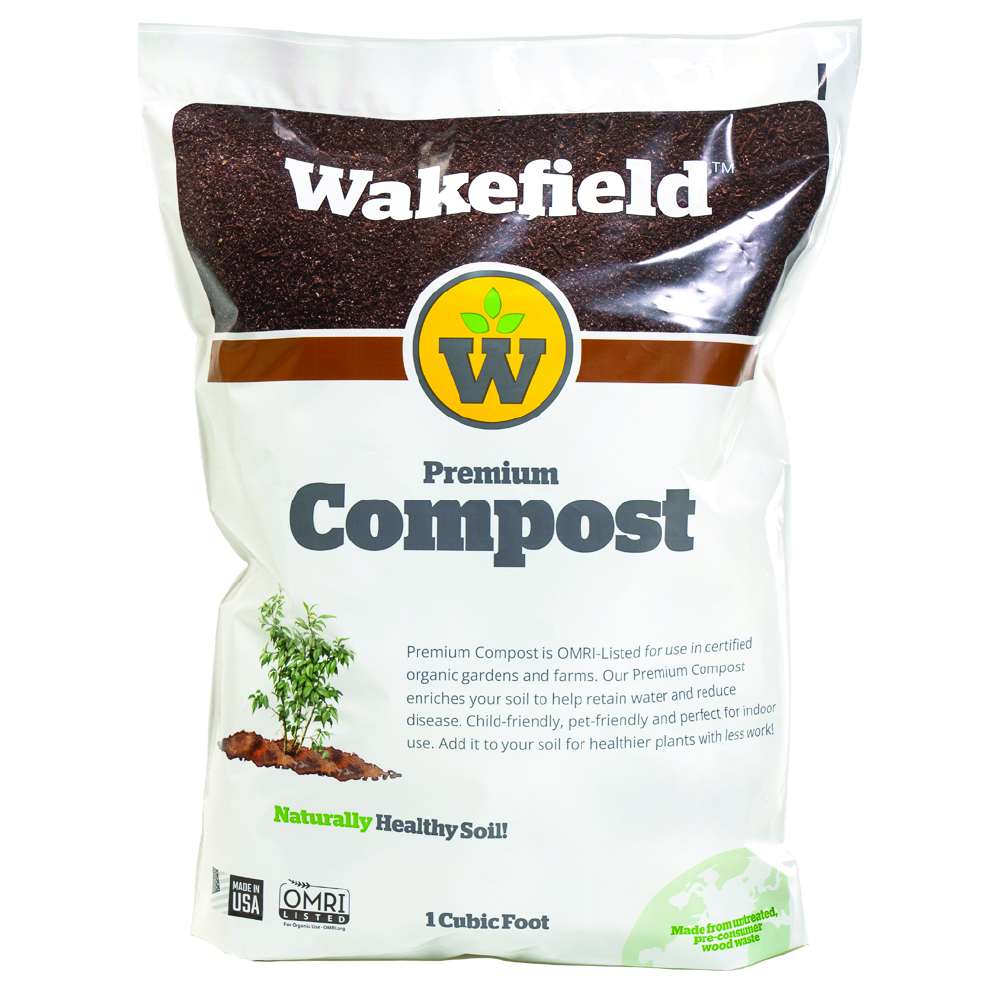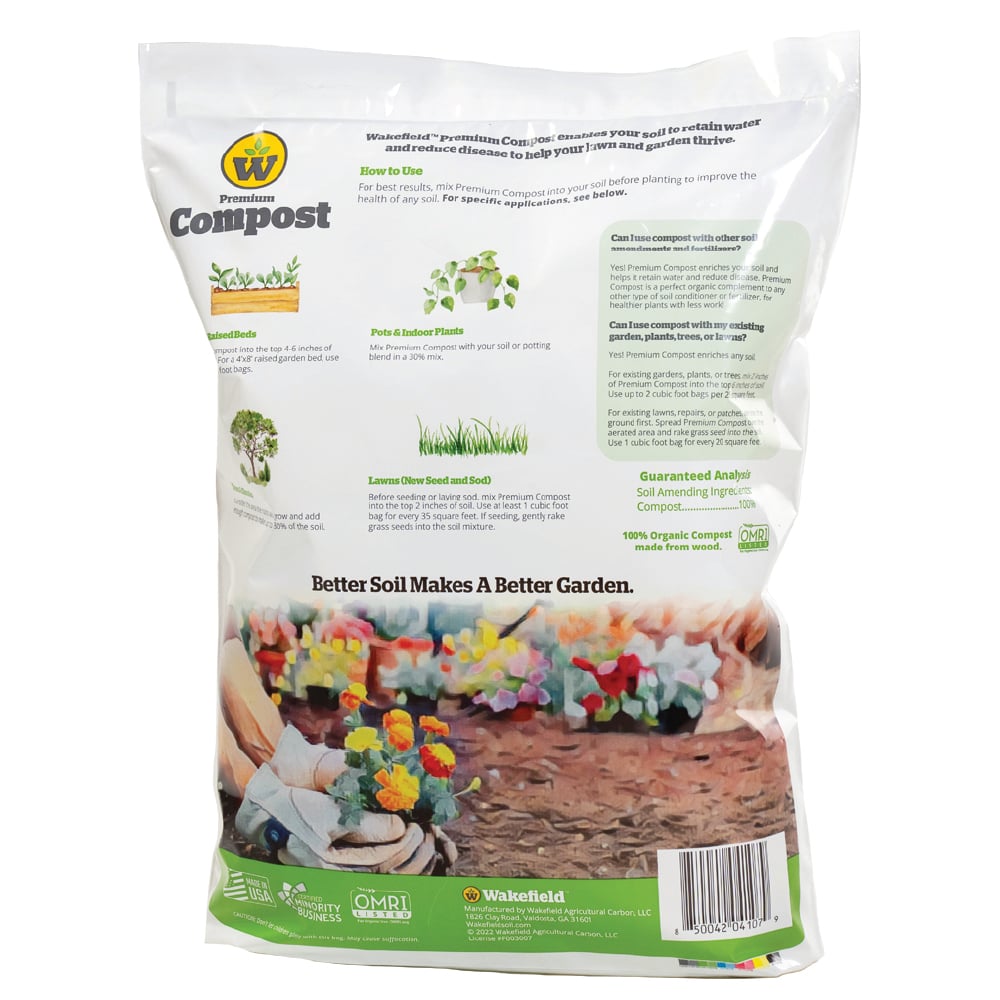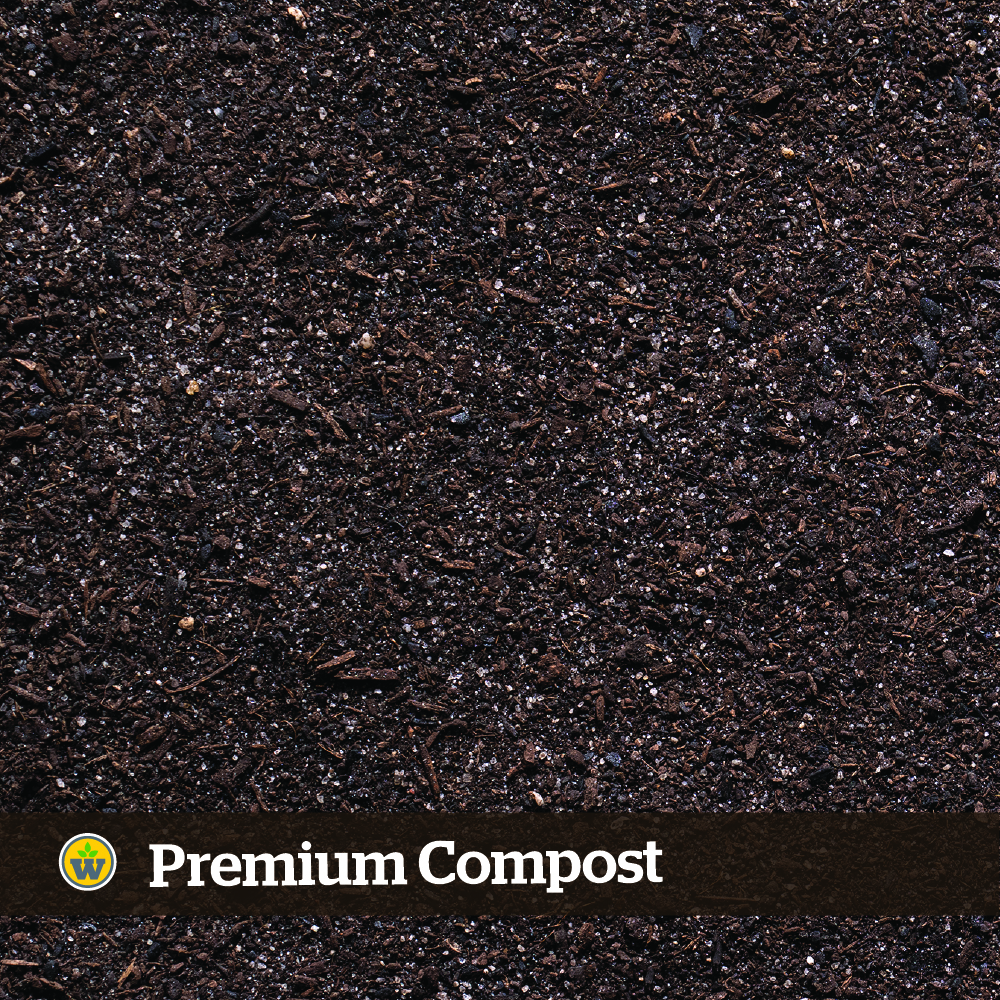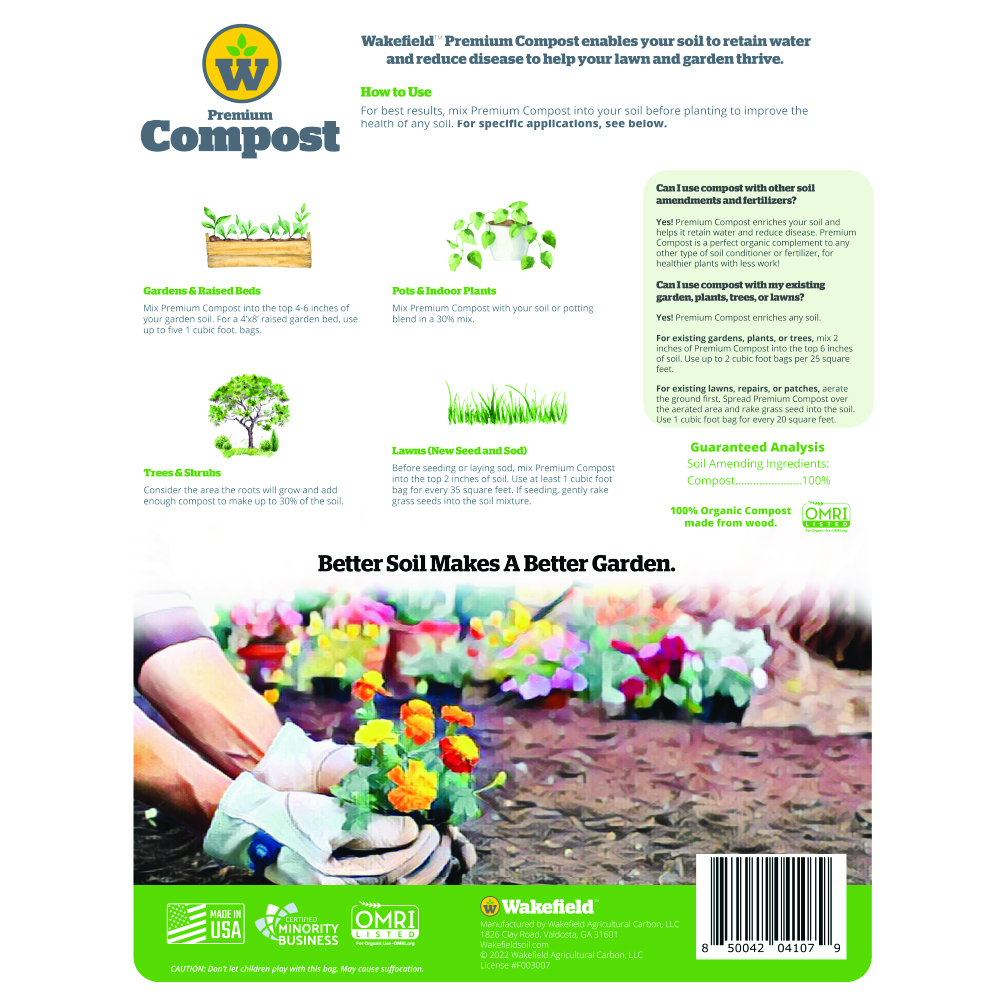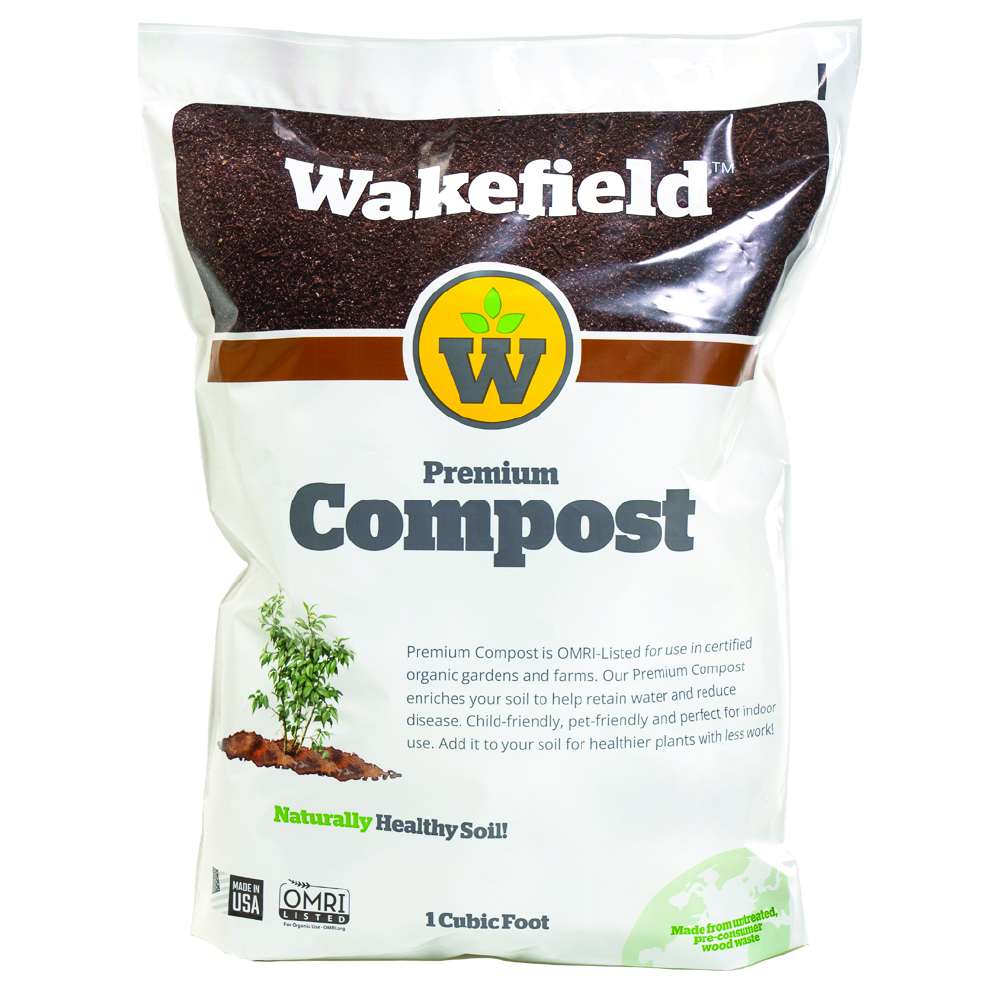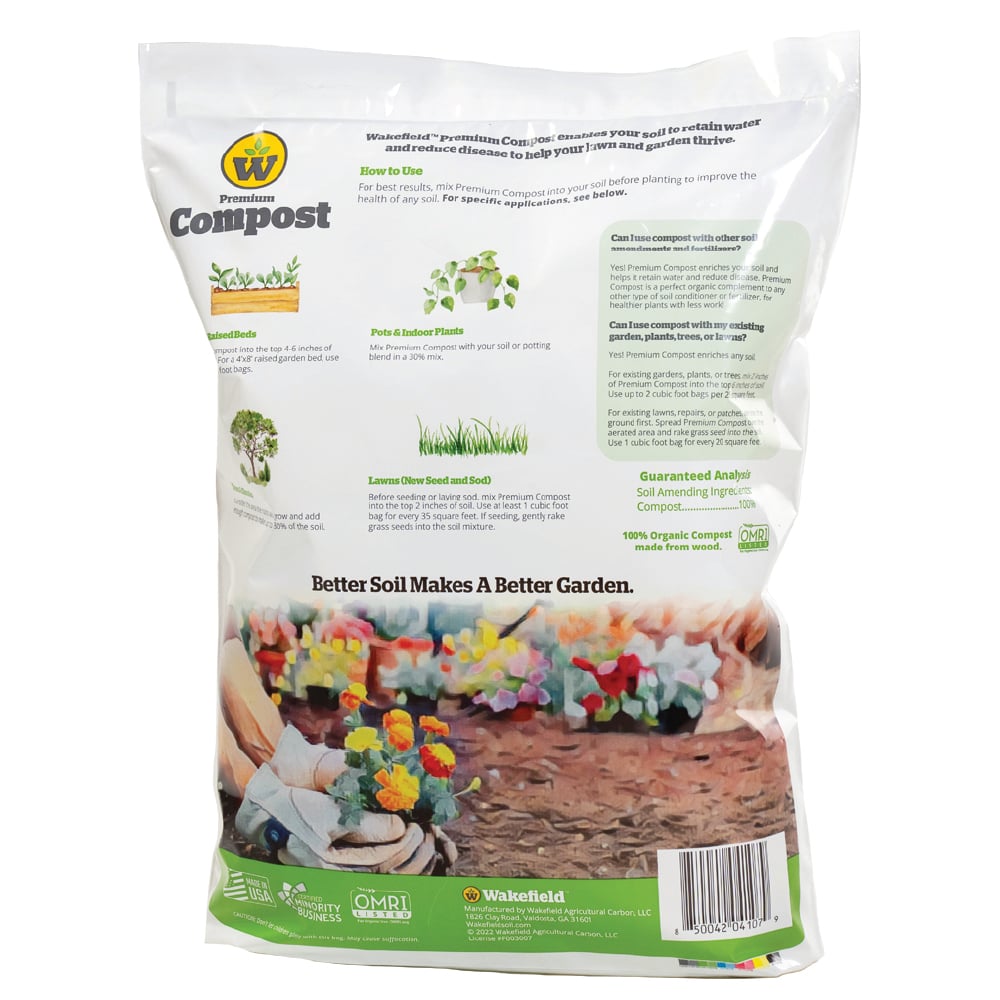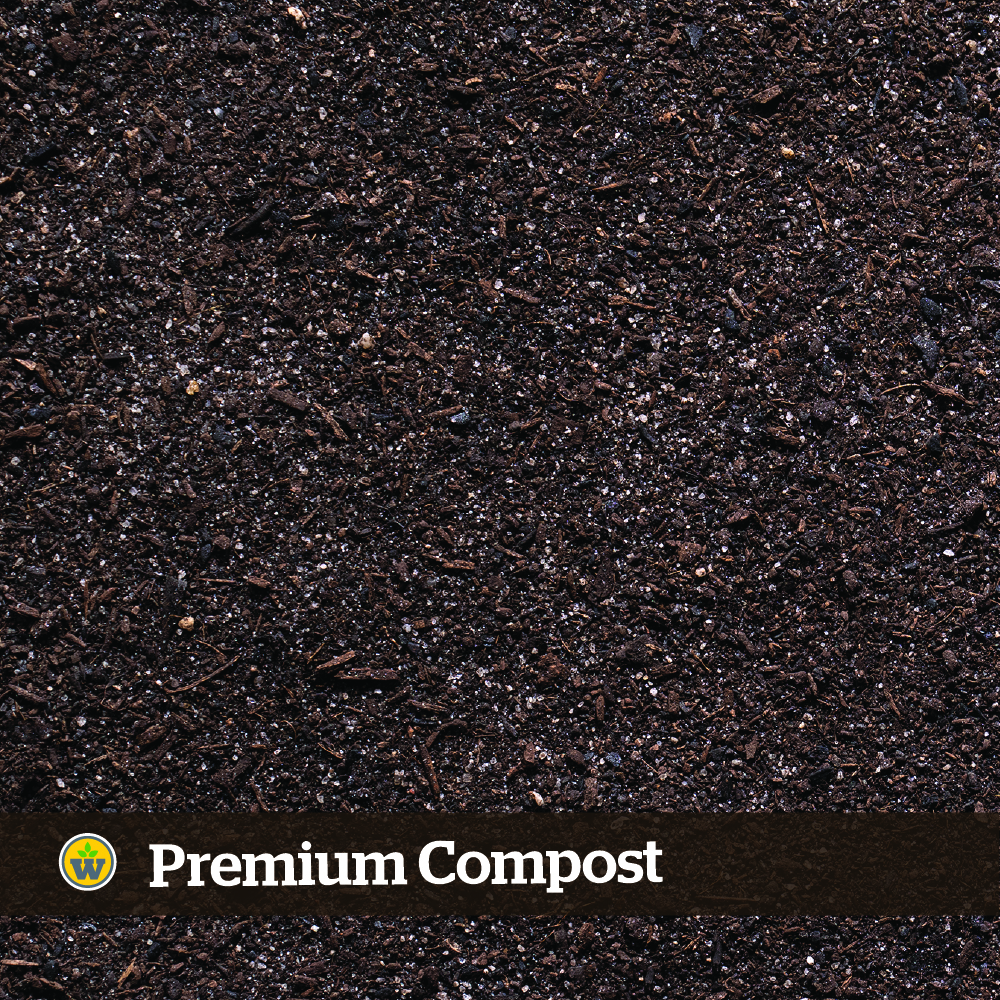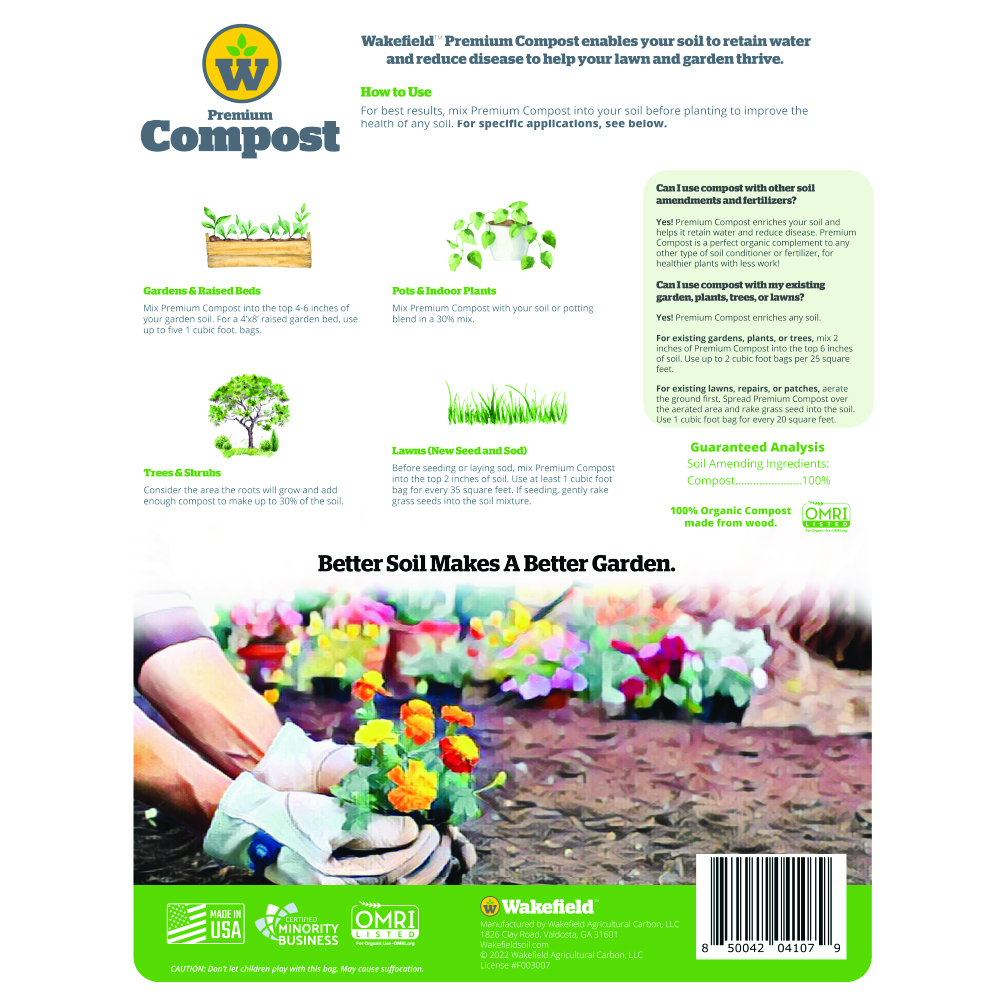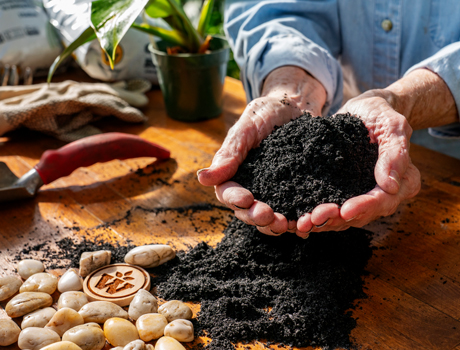 Wakefield Premium Compost — organic compost for outdoor and indoor plants, gardens and lawns.
Our premium compost is made from untreated wood scraps. Organic compost enriches your soil to help retain water and reduce disease. That means you can sustainably grow healthier plants with less work! Available only in a cubic foot bag.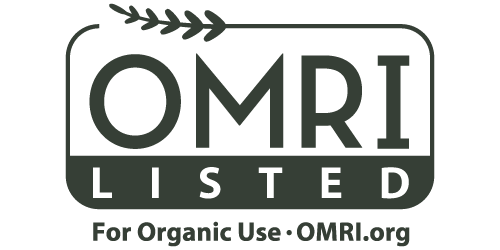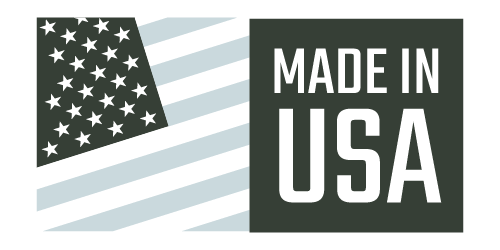 Ingredients: 100% made from wood
---
HEALTHIER SOIL — Enables your soil to retain water and reduce disease to help your garden thrive.
READY TO USE — Use right out of the bag, mix with organic matter from compost bins, or make your own compost kits to enhance composting results.
PERFECT FOR ANY TYPE OF PLANT — Safe and healthy for outdoor gardens, raised garden beds, lawn soil, vegetable garden soil, flowers, trees and indoor plants.
MAINTAIN LAWNS AND GARDENS — Use as a top dressing for existing lawns, vegetable gardens or flower gardens.
OMRI-LISTED, MADE IN USA — Certified for use in organic gardens and farms; Made from untreated wood feedstock in the USA, with naturally occurring active fungi and bacteria.
100% NATURAL and ORGANIC
NO UNPLEASANT ODOR
---
Usage Instructions
For Best Results
Mix Premium Compost into your soil before planting to improve the health of any soil. For specific applications, see below.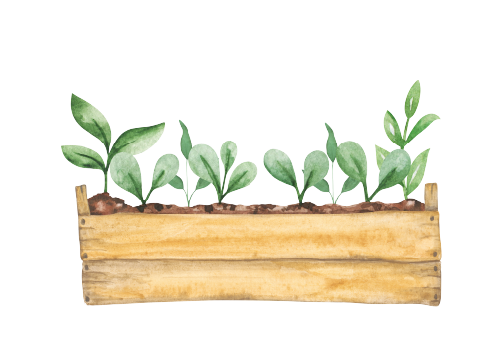 For Gardens & Raised Beds
Mix Premium Compost into the top 4-6 inches of your garden soil. For a 4'x8′ raised garden bed, use up to five 1 cubic foot bags.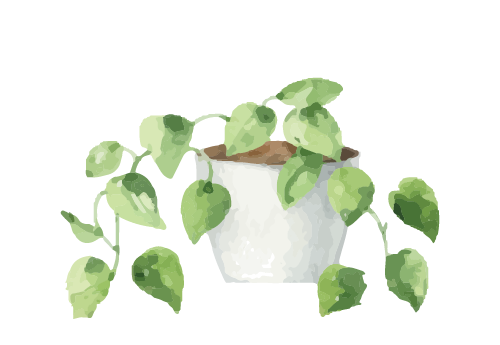 Pots & Indoor Plants
Mix Premium Compost with your soil or potting blend in a 30% mix.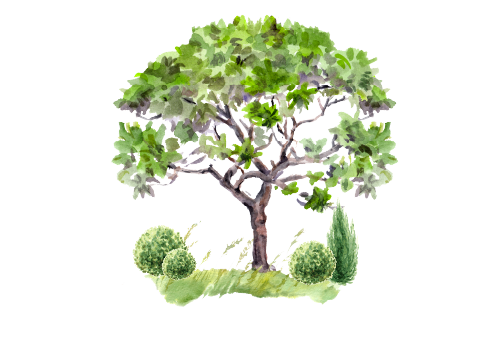 Trees & Shrubs
Consider the area the roots will grow and add enough compost to make up to 30% of the soil.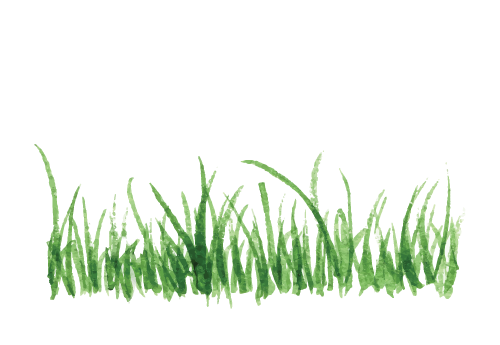 Lawns (New Seed & Sod)
Before seeding or laying sod, mix Premium Compost into the top 2 inches of soil. Use at least 1 cubic foot bag for every 35 square feet. If seeding, gently rake grass seeds into the soil mixture.
For lawn repairs or patches:
Aerate the ground first. Spread Premium Compost over the aerated area and rake grass seed into the soil. Use 1 cubic foot bag for every 20 square feet.
Wakefield Calculator Compost

---
Recommended Bags
0.00
1.5 Quarts
(not available)
Cubic Foot