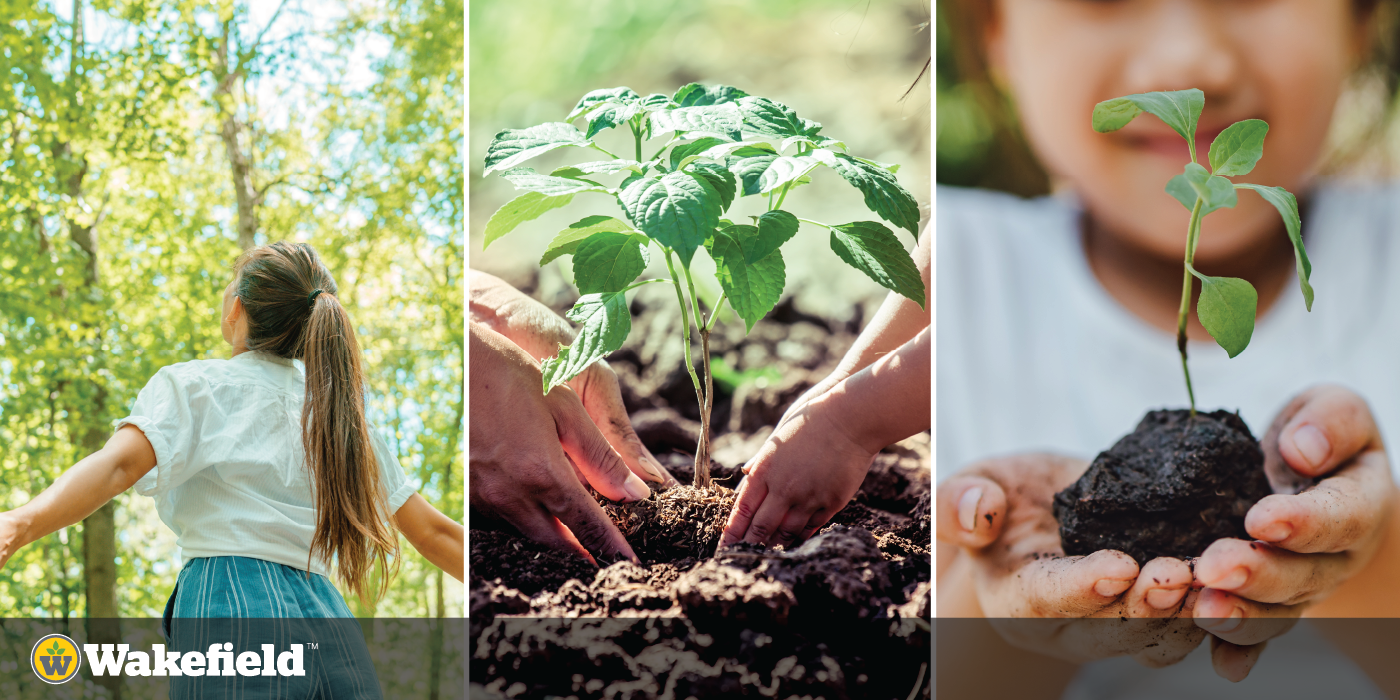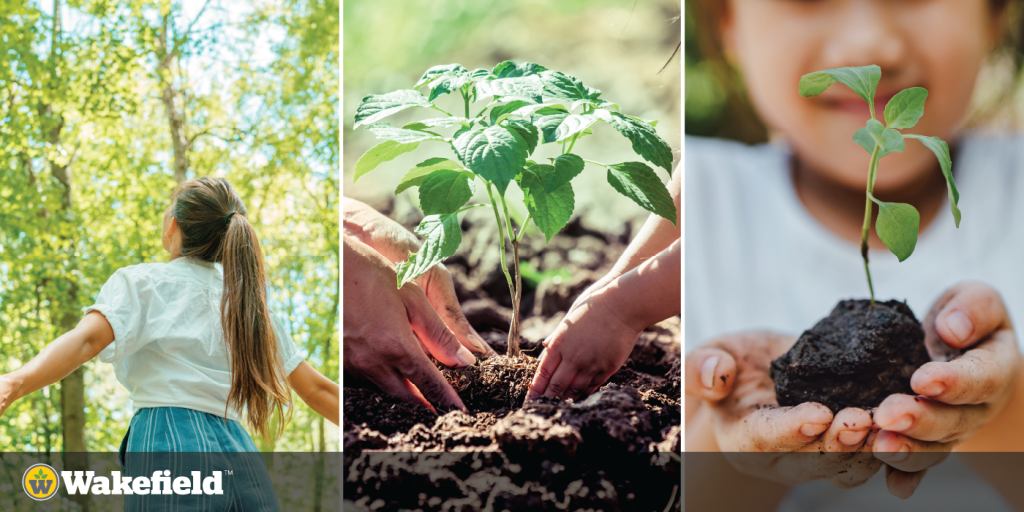 Sustainability is a top priority for our team and our business. Whether you call it upcycling, recycling, repurposing, going green, going organic or being eco-conscious — we're doing all we can!
Here, are some of the ways Wakefield contributes to a more sustainable world.:
Facilities. Instead of a new building, we refurbish an abandoned manufacturing facility and outfitted it for energy efficiency.
Transportation Emissions. When we grew out of our original Missouri headquarters, we moved to Georgia to be closer to our raw materials. Wakefield soil conditioners are Made in the USA, which means we're not expending the fuel required to get them from another country.
Equipment. Wherever possible, we repurpose heavy equipment reclaimed from a salvage yard.
Raw Materials. Our biochar and premium compost are made from pre-consumer wood waste, a renewable resource. Wakefield is the only biochar made of wood from FSC-Certified forests, so we're sure they are sustainably managed.
Manufacturing Process. There are no chemical (That means biochar does not have the negative environmental affects of other common soil conditioners.) Our process of making biochar does not use oxygen and does not emit any harmful gases. In fact, our process is actually carbon-negative.
Reducing Greenhouse Gas Emissions. Every one pound of biochar reduces greenhouse gas emissions by about two pounds
Carbon Credits Market. We participate in the carbon credits market to help the world meet its goals for reducing greenhouse gas emissions globally.
OMRI Listing. Biochar increases microbial activity and efficiently delivers water and nutrients to roots, providing organic gardeners and farmers with a great alternative to chemical soil amendments.
Protecting Against Toxins. Biochar helps prevent toxins from leaching into the soil and water supply.
Efficient Water Usage. Biochar helps soil retain water and delivers water to plant roots more efficiently, which means you may be able to water less frequently
Healthier Plant Life. Healthier soil produces healthier plants. Healthier flowers, vegetables, trees, grass and other plant life offer many benefits for the environment. For example, plants give off oxygen that we need to breathe and plants help reduce erosion and pollution in our waterways.