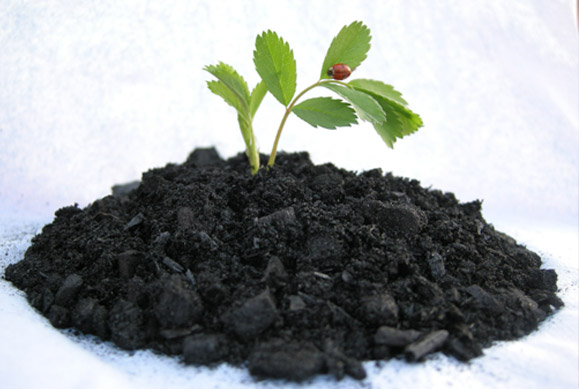 Climate change is a genuine concern across the globe. The impact of fossil fuel consumption, enormous landfills, as well as manufacturing and industry have caused dramatic changes to our environment. Many people have taken the problem of climate change seriously and want to pursue effective solutions.
Like our customers, Wakefield BioChar is passionate about environmental preservation. The time and effort we put into developing our biochar products were borne out of a genuine interest to make the world a better place for ourselves and future generations. That's why we create products that can be used by homeowners, hobby farmers, and large corporations.
We're also constantly looking for new ways to benefit the environment using our innovative biochar products. And thanks to our partnership with Puro.earth, we can now utilize carbon credits to increase our positive impact on the environment, as well as enhance the lives of our customers when it comes to agricultural practices.
---
What Are Biochar Carbon Credits?
Carbon credits are used to incentivize suppliers (like Wakefield BioChar) to produce carbon negative products that reduce carbon emissions. Biochar is considered a leading material for carbon sequestration. The purchase of the carbon credits from the supplying company can have a dramatic impact on the supply. For example, a buyer can purchase carbon credits to support their company's environmental stewardship goals. This is great because the buyer now has the ability to claim the carbon negative attribute of the carbon credit and it encourages them to encourage their environmental programs.
One carbon credit equals one metric tonne of carbon dioxide removed from the atmosphere. Wakefield's biochar is produced from a waste wood that has been converted to a carbon that will not decompose from 100s to 1000s of years. Our biochar production process has been independently audited by Puro.earth to determine how many carbon credits are available per metric tonne of biochar.
Biochar carbon credits have an immediate impact. In this case, the credits correspond to long-term carbon sequestration with biochar. Instead of gradually reducing the number of emissions released, conversion of the wood to biochar and using it in the soil keeps carbon in the ground.
---
How Does the Process Work?
Puro.earth is considered a leader in carbon removal platforms. Accordingly, they've developed a rigorous certification process to vet prospective suppliers before awarding CO2 Removal Certificates (CORCs) and allowing them to be sold on the market. Their process demands that eligible suppliers must be carbon net-negative, which means they sequester more carbon than is used during the production and transport of the material, i.e., biochar. Wakefield BioChar is a certified supplier of CORCs on the Puro.earth platform.
---
What Are Some Real-Life Examples of Biochar Carbon Credits?
BioChar credits have quite a few real-world applications that can benefit the environment. When it comes to CORCs supplied by Wakefield BioChar to the Puro.earth platform, these credits can be applied to different industries in a number of ways.
For instance, carbon credits can help spread the word about the positive impact of biochar by ensuring these products are readily available in multiple retail establishments. Additionally, revenues from carbon credit enable Wakefield BioChar to establish a competitive pricing model, thereby allowing our company to take full advantage of the marketplace.
With the help of Puro.earth, we'll also have the funds to establish new pyrolysis units, which is the technology that sustainably converts biomass materials into biochar. These pyrolysis units can then be utilized to support many industries, including agriculture and manufacturing. Wakefield BioChar's Beneficial Reuse Division is working hard to establish a "Zero Landfill Program" at large manufacturing plants by converting the mill biomass waste into biochar and renewable energy.
Carbon credits will also allow us to help farmers who may lack the financial resources to utilize biochar on their farms. In this case, the revenue from the sale of CORCs by Wakefield BioChar can be applied to the transportation of biochar from the production facility direct to farming operations.
---
Let's Tackle Greenhouse Gas Emissions
Here at Wakefield BioChar, we like to say that we're in the business of saving the world. Although we can't do it all on our own, our partnership with Puro.earth illustrates the good that can be done when like-minded individuals band together to tackle greenhouse gas emissions.
Whether you're looking for products for the home or want help reducing the environmental impact of your business, we invite you to visit us online today to learn more about our many biochar applications.