The Organic Materials Review Institute (OMRI) evaluates gardening and agricultural products, including fertilizers and soil amendments, to ensure that they are appropriate for organic operations. Products in the U.S. must comply with the standards set forth by the USDA National Organic Program in order to be OMRI listed. In addition to bearing information on their labeling, listed products will also appear in the OMRI search database and qualify to use the OMRI-Listed seal: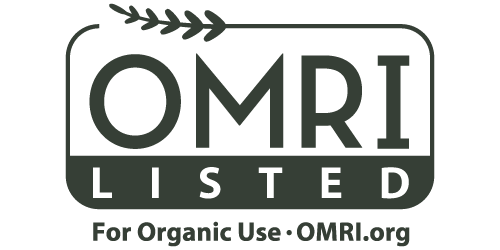 The following Wakefield products are OMRI-Listed:
You can learn more about the OMRI-Listing process by reading "What it means to be OMRI-Listed," or visiting OMRI.org.